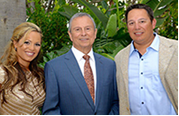 21st Annual KHR Legacy Scholarship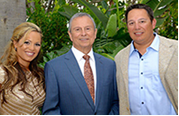 21st Annual KHR Legacy Scholarship
$1,000
Applicants must be a graduating high school senior
Please submit the following:
1. Copies of transcripts for the three most recent semesters
2. Brief statement of extra-curricular and other outside activities; and all pertinent personal accomplishments
3. A 500-word essay on the value of personal financial planning
The purpose of this scholarship is to honor the memory of our beloved father Karl H Romero. It is our hope that this financial award will motivate all students to strive to reach their fullest potential, realizing a true life lesson – that hard work and dedication, as an active participant in our school community, may reap other rewards.
Submit by email to: heather.alvarado@lpl.com or by mail to: Romero Wealth Management, Inc.
Attn: Heather Alvarado
2520 N. Santiago Blvd
Orange, CA 92867
Our Scholarship Winners of 2022 and 2023