The Federal Reserve left interest rates unchanged at their meeting on November 1st. They continued to state that they are closely tracking inflation and the health of the economy to determine their future decisions. During this session, the central bank voted unanimously to leave its primary interest rate in the range of 5.25% to 5.50%. This still leaves U.S. interest rates the highest investors have seen in over 23 years.
While the Federal Reserve held interest rates steady at this session, they left the door open to a further increase in borrowing costs with a policy statement that acknowledged the U.S. economy's surprising strength, but they also recognized the tighter financial conditions faced by businesses and households.
The Fed meets eight times a year, and it has now left rates unchanged for two meetings in a row. This has not happened since before March 2022, when they first started raising rates at a rapid pace.
In their statement, the Federal Reserve's Open Market Committee said the economy has continued to grow at a strong pace and while the jobs market has weakened in recent months, it remains strong. They also noted that inflation remains high.
"The rise in long-term interest rates in recent months has had the same desired effect of monetary tightening, effectively doing some of the Fed's dirty work for them," according to Greg McBride, chief financial analyst for the financial services company Bankrate. He noted that the Fed didn't need to raise its benchmark rate because other interest rates have continued to rise.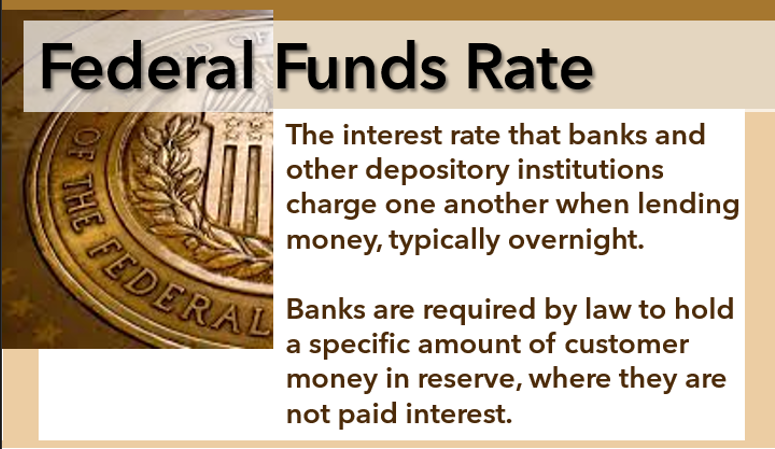 Interest rates on loans such as mortgages have gone up sharply over the last year, and so have payments on Treasury bonds and interest-bearing accounts. The Fed acknowledged in their statement that tighter financial and credit conditions would likely curb spending by households and businesses.
Since the Federal Reserve's last meeting in September, new data has shown that inflation is continuing to gradually come down. While it is still not clear if inflation is coming down fast enough, or if inflation will reach the 2% annual level the Fed says it wants to see, for November, the Fed has paused their increases. The projections made by members of the Federal Open Market Committee show that policymakers think it will take until 2025 or 2026 to get inflation to the 2% level.
One of our goals as your financial professional is to maintain a watchful eye on any changes that may affect your situation. Interest rates can play a vital role in your financial planning.