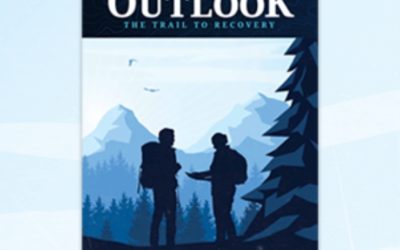 LPL Financial Research is looking ahead for new ways to face current challenges and prepare for better times. Use our Midyear Outlook 2020 to chart a path to eventual economic and market recovery.
read more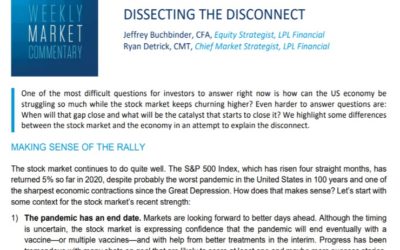 One of the most difficult questions for investors to answer right now is how can the US economy be struggling so much while the stock market keeps churning higher? Even harder to answer questions are: When will that gap close and what will be the catalyst that starts...
read more
The S&P 500 Index has moved into positive territory and some data appears good, while other data remains troubling.
read more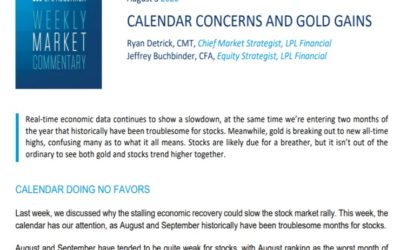 Real-time economic data continues to show a slowdown, at the same time we're entering two months of the year that historically have been troublesome for stocks. Meanwhile, gold is breaking out to new all time highs, confusing many as to what it all means. Stocks are...
read more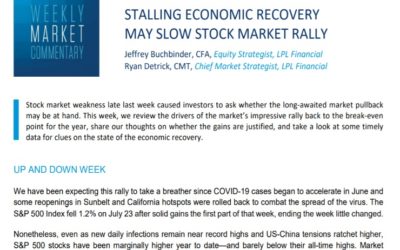 Stock market weakness late last week caused investors to ask whether the long-awaited market pullback may be at hand.
read more
Romero Wealth Management, Inc.
2582 N. Santiago Blvd, Suite A
Orange, CA 92867 (map it)
Phone: 714 547-8787
Fax: 714 547-8080
SIGN UP FOR OUR NEWSLETTER
---