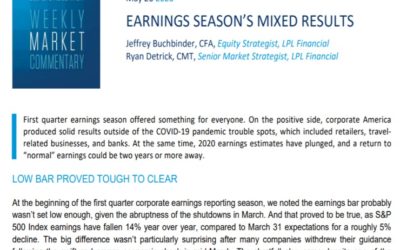 At the beginning of the first quarter corporate earnings reporting season, we noted the earnings bar probably wasn't set low enough, given the abruptness of the shutdowns in March.
read more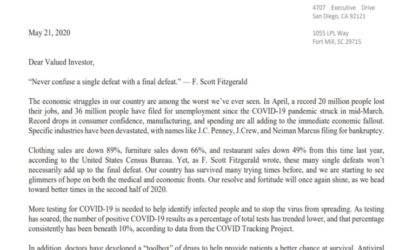 In spite of COVID-19 and weak economic data, the S & P 500 Index has rallied, and there are signs of improvement as the economy begins to reopen.
read more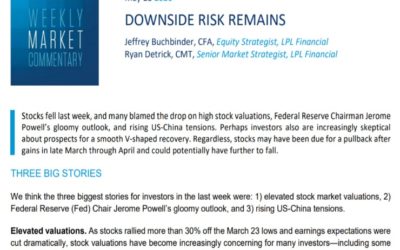 Stocks may have been due for a pullback after gains in late March through April and could potentially have further to fall.
read more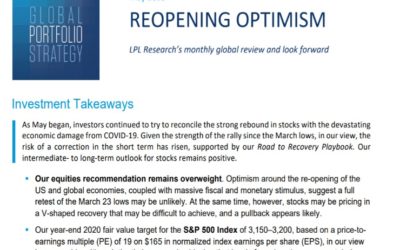 As May began, investors continued to try to reconcile the strong rebound in stocks with the devastating economic damage from COVID-19.
read more
Romero Wealth Management, Inc.
2582 N. Santiago Blvd, Suite A
Orange, CA 98267 (map it)
Phone: 714 547-8787
Fax: 714 547-8080
SIGN UP FOR OUR NEWSLETTER
---