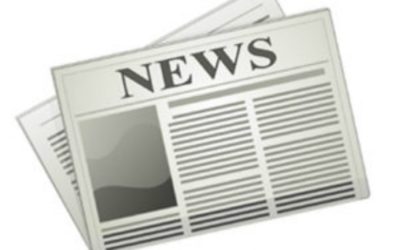 In the first half of 2021, investors welcomed a new administration in the United States of America, saw the reopening of many countries, experienced volatility in equity markets…
read more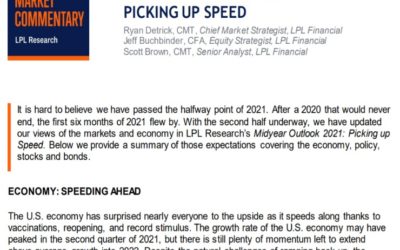 The U.S. economy has surprised nearly everyone to the upside as it speeds along thanks to vaccinations, reopening, and record stimulus.
read more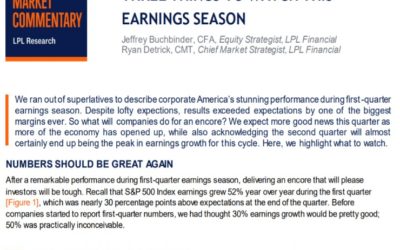 After a remarkable performance during first-quarter earnings season, delivering an encore that will please investors will be tough.
read more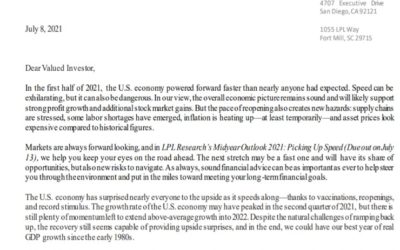 Markets are always forward looking, and in LPL Research's Midyear Outlook 2021 Picking Up Speed, we help you keep your eyes on the road ahead.
read more