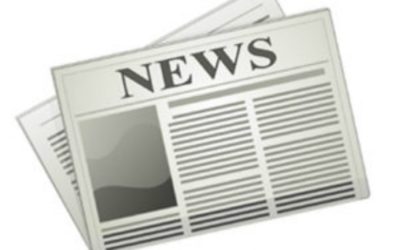 Orange, CA — January 27, 2021] — Daniel Romero an independent LPL Financial advisor at Romero Wealth Management in Orange, today announced his inclusion in LPL's Chairman's Club.
read more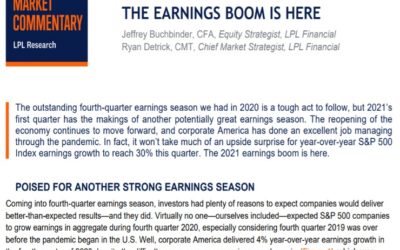 The outstanding fourth-quarter earnings season we had in 2020 is a tough act to follow, but 2021's first quarter has the makings of another potentially great earnings season.
read more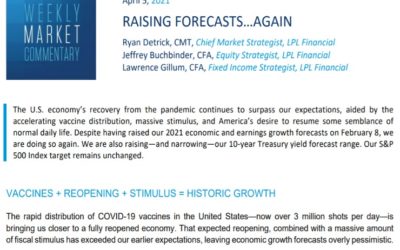 LPL Research revises previous forecasts to better reflect the growing optimism of an economy on the rebound.
read more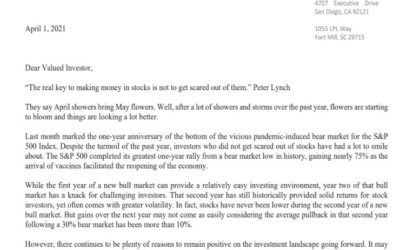 Developments in the economy and the fight against the virus are likely to provide the ingredients for a positive outlook through the remainder of the year.
read more